To see if your favorite OTB is participating in this event, click here to search for a location.
For a limited time, Mix & Match to explore new flavors!
Sometimes, you just want to try a little bit of everything. Now you can! Our brand new Border Bites are the perfect way to explore new flavors while still saving room for your entree! Order a few for yourself or try them all and share with the whole table!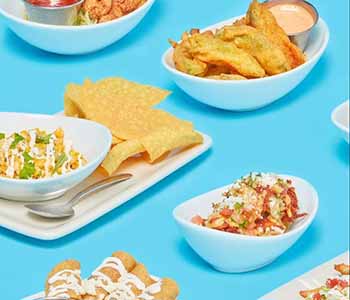 Smothered Tots
Six house-made tater tots smothered in our signature queso, pico de gallo, lime-cilantro chimichurri and sprinkled with queso fresco.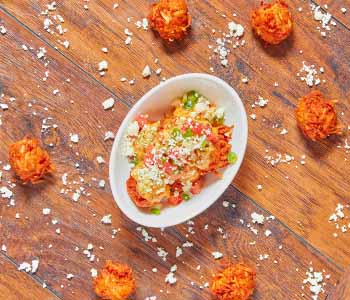 Loaded Street-Style Elote
A Mexican street vendor classic, with a Border twist. Roasted corn topped with lime crema, queso fresco, lime-cilantro chimichurri and fresh cilantro. Served with our house tortilla chips.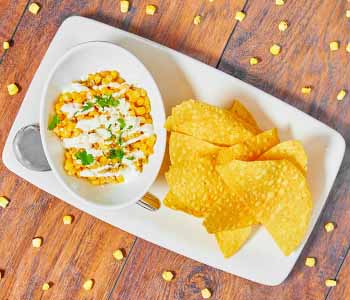 Avocado Fries
Fresh avocado slices hand-battered and fried-to-order, served with a side of smoky & creamy chipotle dipping sauce.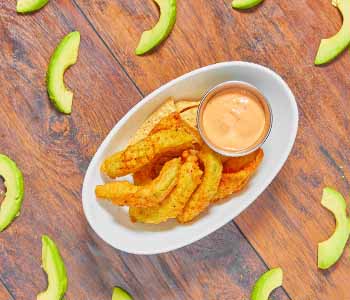 Puffed Nachos
fried-to-order and topped with our signature seasoned ground beef and pico de gallo, and finished with lime crema and queso fresco crumbles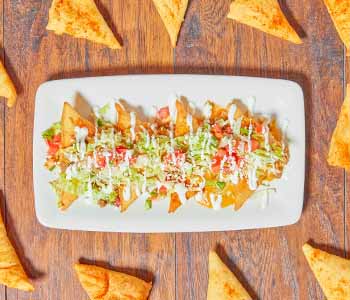 Diablo Chicken Skewers
Hand-breaded, skewered, and fried-to-order. Served with a side of our diablo dipping sauce—the perfect mix of spicy and sweet from chipotle, honey and fresh lime juice.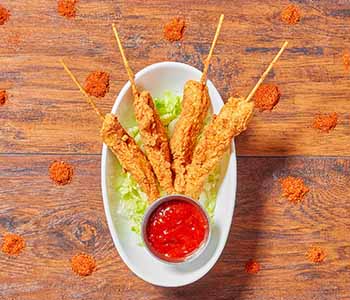 Chicken Flautas
Our classic chicken tinga and Jack cheese hand-rolled in yellow corn tortillas and fried golden. Drizzled with our lime crema and queso fresco, and served with a side of fresh pico de gallo and our signature queso for dipping.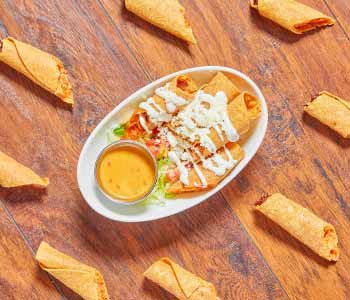 *Limited time only. Prices and participation may vary. Some restrictions may apply.