TRY OUR LATEST FAJITAS AND QUESOS
We're famous for our sizzling mesquite grilled fajitas, right? Well we're kicking it up a notch with our new Jalapeno BBQ Chicken Fajitas this summer! But wait there's more; Fajita Chicken Queso Fundido is back by popular demand, too. Try this fan-favorite or go all out with our new Ultimate Loaded Queso. Get them while you can!
New Jalapeno BBQ Chicken Fajitas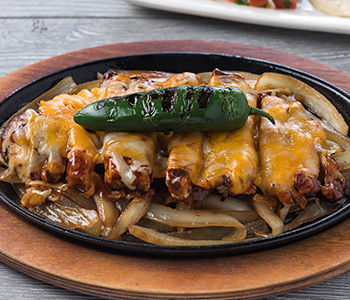 Sizzle up something new with mesquite-grilled chicken smothered in jalapeno BBQ sauce and melted cheese, served over sautéed onions and topped with a whole chargrilled jalapeno.
It's Baaack – Fajita Chicken Queso Fundido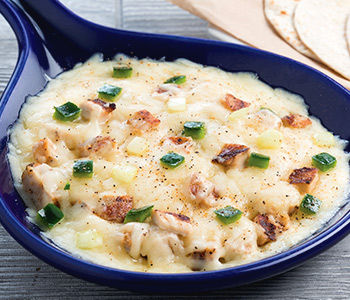 A creamy combo of Monterey Jack cheese, fajita chicken and sour cream topped with sautéed onions and poblano chilis. Mixed tableside and served with hand-pressed warm flour tortillas.
Ultimate Loaded Queso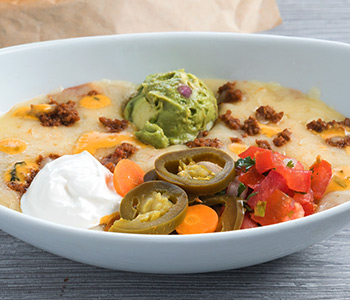 Our Signature Queso loaded with layers of refried beans and seasoned ground beef, topped with Monterey Jack cheese, guacamole, sour cream, pickled jalapenos and pico de gallo. Served with fresh tortilla chips.