To see if your favorite OTB is participating in this event, click here to search for a location.
HAVE YOUR PARTY HERE, GET FREE SOPAPILLAS!
Planning a holiday event? Our party room is the perfect place to fiesta!
Book it before November 19th and spend $150 or more,
and we'll throw in a free Mini Sopapilla dessert platter!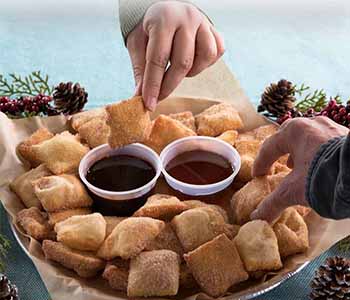 For more details and to book your event, contact this On The Border location.