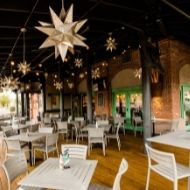 Scrub Scrub Scrub
A dedicated cleaner in each restaurant ensures all touchpoints are sanitized between uses, or at least every 15 minutes. In addition, hand sanitizer stations are located in high traffic areas of our restaurants.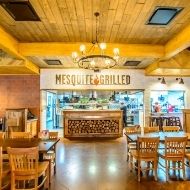 Team Member Safety
We monitor all Team Members to ensure they are healthy prior to starting their shifts at the restaurant. Most states are starting to lift mask mandates. As more and more of our Team Members get vaccinated, you'll notice less masks worn in these specific areas.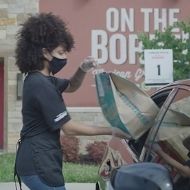 Curbside Pickup
For Guests looking to enjoy On The Border without entering the restaurant, we have you covered. Order Curbside Pickup and we'll bring your food directly out to you without you having to step foot inside the restaurant.
We Clean Boldly
Safety as our First Priority
Safety for the Guest and Team Member is paramount to our On The Border family. Because of this, we've implemented additional safety precautions over the past year to ensure your dining and to-go experiences remain as safe as possible. We cannot wait to serve you no matter how you choose to dine with us!
COVID-19 FAQs
Does your restaurant require Guests to wear a mask upon entry?
Each location follows their local state and city mandates. Because of this, Guests may or may not be required to wear a mask upon entry into one of our locations. Signs posted on the doors will alert you if masks are required at any specific location.
What processes do you have in place to curb the spread of the virus?
Whether you're dining in or choosing Pick-Up, Curbside or Delivery, we've taken steps to ensure your experience is as clean, safe, and socially-distant as possible.
Tables are spaced according to local state guidelines.
Scan a QR Code at the table to access digital menus.
We disinfect high-touch surfaces every 15-minutes.
All Team Members wear masks and get daily temp checks.
Do you have outdoor seating?
Patio seating is a staple at On The Border. Afterall, what better way to enjoy our ice-cold margaritas?! Weather permitting, Guests can post up on our patio and enjoy the full menu.