To see if your favorite OTB is participating in this event, click here to search for a location.
SO MANY WAYS TO CELEBRATE!
Thirty-five is a long time in margarita years. And while many others have come and gone, we've lasted this long by sticking to what we believe in: Good food. Good drinks. Good times. And a great value. So in the true fiesta spirit, we've decided that instead of turning thirty-five, we're turning THIRTY-CINCO!
INTRODUCING THE BIRTHDAY 'RITA!
We've been mixin' margs since '82. So it's about time we came up with one made especially for our birthday month. It's our classic, 1800 Mercedes margarita made with Altos tequila and dressed to impress with colorful sprinkles on the rim. Available all month long!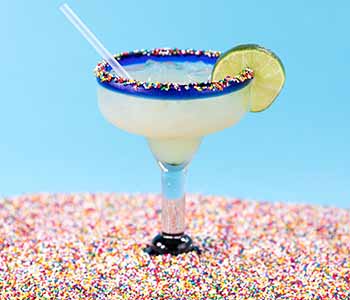 GET OUR BIRTHDAY BUNDLE FOR TWO FOR ONLY $22.82!
On the Border got its start in October 1982. So in honor of our Birthday month, we want to give you every excuse to fiesta with a special Birthday Bundle deal from October 16th to the 26th.
FOR ONLY $22.82 YOU GET:
One warm bowl of our delicious house-made Queso
Two sizzling orders of Chicken Fajitas
Full order of sweet and flakey Sopapillas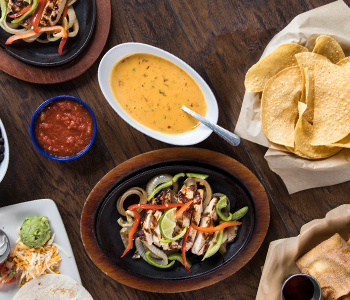 Must be 21 or older to consume alcohol. Please drink responsibly. Available at participating locations. Birthday bundle for two includes one bowl of original queso, 2 lunch portions of Chicken Fajitas, and a full order of sopapillas for $22.82. No substitutions. Not valid on Primo Quesos. Only valid on Chicken Fajitas. At participating locations in the continental U.S. Not valid with any other coupon or promotional offer. Dine-in only. Birthday Bundle Valid October 16 – 26, 2017.