New! 6 small plates of bold border style flavors
Looking for a craveable way to add big flavor to your next meal? Mix, match, and share our new Border Bites! These delicious dishes are filled with bold, border style flavors that have a little something for everyone at the table. Up for a challenge? Try all six!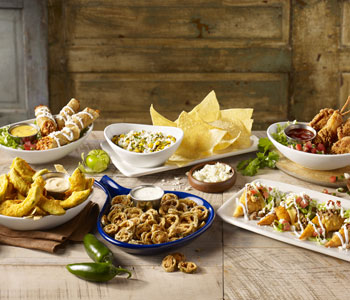 Puffed Gordita Bites
Fresh fried puffy dough topped with ground beef, pico de gallo, our signature queso and topped with lime crema, fresh lettuce and queso fresca.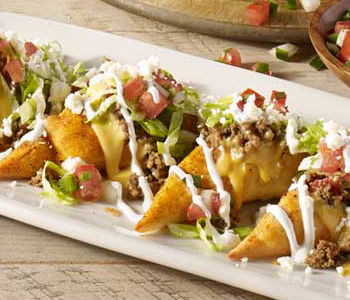 Street-Style Corn
A Mexican street-style elote. Roasted corn topped with lime creama, queso fresca, lime-cilantro chimichurri and fresh cilantro. Served with our house tortilla chips.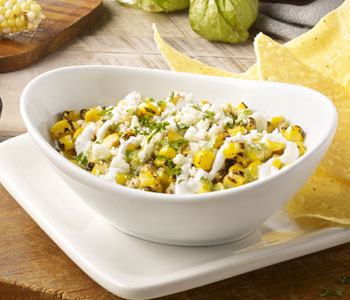 Avocado Fries
Fresh avocado slices tempura-battered in-house, fried-to-order and served with a side of creamy red chile sauce.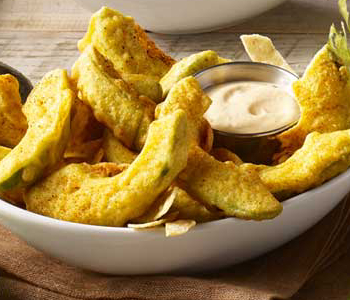 Crispy Chicken Skewers
Hand-breaded and fried-to-order. Served with a side honey chipotle dipping sauce.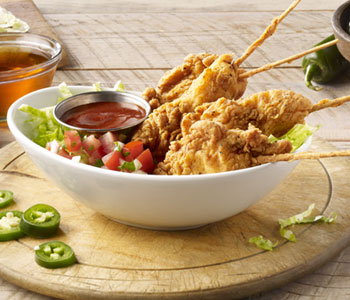 Chicken Flautas
Hand-rolled yellow corn tortillas filled with chicken tinga and fried golden. Topped with a lime crema drizzle and served with a side of pico de gallo and queso for dipping.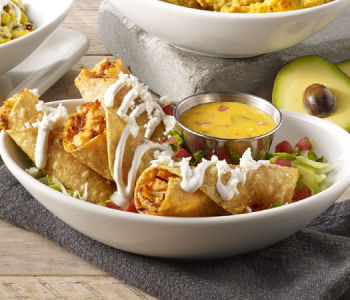 Fried Pickled Jalapeños
Pickled jalapeños lightly breaded, flash fried and served with a side of ranch for dipping.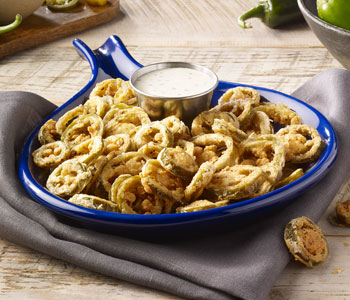 *Prices and participation may vary.