To see if your favorite OTB is participating in this event, click here to search for a location.
Announcing the NEW Border Trio starting at $12.99
Get a Starter, Entree and a Dessert starting at $12.99!
For a limited time, get three craveable courses and endless chips and house-made salsa, too!
Here's How It Works:
Step 1: Choose a Starter
Choose from the NEW Fried Pickled Jalapeños, Tortilla Soup or a House Salad.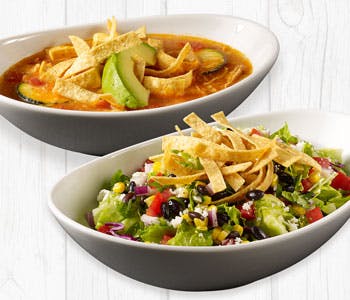 Step 2: Choose an Entree
Get one of our seven signature Border Style entrees. Select from Border Queso Beef Enchiladas, Southwest Chicken Tacos, Chicken Fajitas (lunch portion) or Mexican Grilled Chicken.
Or plus it up to get Steak Fajitas (lunch portion) for +$3, Shrimp Fajitas (lunch portion)for +$3, or Caribbean Mango Grilled Fish for +$1.50.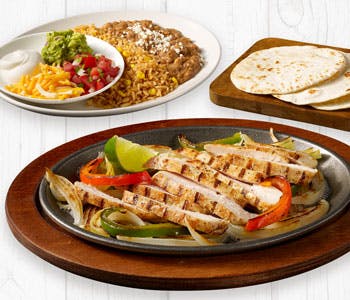 Step 3: Choose a Dessert
Select from the NEW Mini Sopapilla Sundae or the Half Brownie Sundae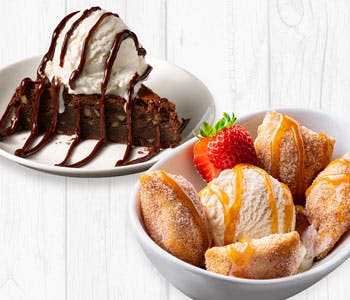 *Limited time only. Available for dine-in only. Not valid with any other coupon or promotional offer. Excludes tax and gratuity. Prices and participation may vary. Available only at participating locations. Offer valid through January, 5th 2020