CELEBRATE WITH $4 1800 Gran 'Ritas!
Join us to celebrate National Margarita Day from February 8th-22nd and ask for our NEW premium 1800 Gran 'Rita for just $4! Made with 1800 silver tequila, Gran Gala orange liquor and our fresh lime sour mix, it's definitely a margarita worth celebrating!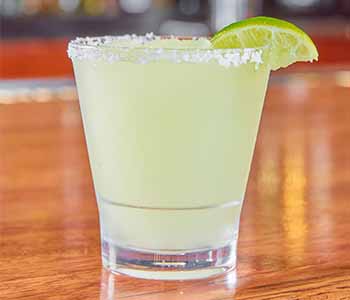 Add a kick in the glass with a Meltdown!
An OTB meltdown is the perfect way to maximize your margarita! Add a custom flavor infusion or turn up the tequila with an extra pour of your preference. And on National Margarita Day, add one for just 99₵!
99₵ Meltdown options:
Blue Curacao
Peach Schnapps
Dekuyper Sour Apple
Well Gold Tequila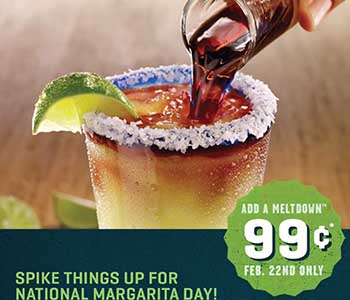 Make the most of this special occasion with specialty margaritas you won't find anywhere else. Our large variety of margaritas promises something for everyone! Frozen? On the rocks? Salt? No salt? Whatever you choose, you can't go wrong! So come celebrate the day that honors what we can all agree is pretty much the best drink on either side of the border.
*$4 1800 Gran 'Ritas are an ask for offer valid February 8- 22, 2019 only. 99₵ meltdown offer only valid February 22, 2019 only. Prices and participation may vary by location. Void where prohibited by law. Dine-in only. Must be 21 or older to drink alcoholic beverages. Valid ID required. Please drink responsibly.