To see if your favorite OTB is participating in this event, click here to search for a location.
Fiesta at your tequila headquarters!
Grab some friends and take a seat on the patio for a three-day tequila-fueled fiesta! Between July 22nd and July 24th, we're celebrating National Tequila Day with $2 Classic 'Ritas and tequila shot specials. PLUS, the 24th is Taco Fix Tuesday! We will also have LIVE MUSIC on Tuesday, 7/24. DJ Boogie Butt will be playing from 7:30pm until 11pm. RSVP here: https://www.facebook.com/events/271584800242312/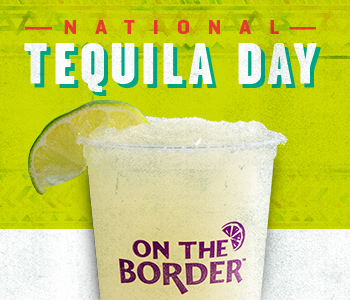 *Prices and participation may vary by location. Void where prohibited by law. Dine-in only. Must be 21 or older to drink alcoholic beverages. Please drink responsibly.