To see if your favorite OTB is participating in this event, click here to search for a location.
Tacos you want, flavors you crave!
For a limited time only, On the Border is letting you customize your own taco plate! We've got the flavors you love, for a price you won't believe!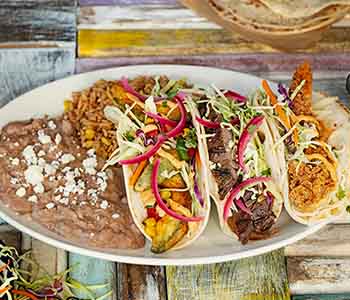 Create your own custom taco plate by picking any 2 tacos for $9.99 or any 3 tacos for $11.99! Choose from EIGHT different tacos, including three brand new premium tacos! Then, choose any 2 sides you would like to add. Including our new Loaded Street-Style Elote! And to top it all off, each plate is served with our endless chips and salsa. With so many options to choose from, you're going to have to keep coming back again and again to try them all.
Be sure to try our 3 new specialty tacos!
Southern Fried Chicken Taco
Hand-breaded chicken, Jack cheese, lime cabbage-carrot slaw and chipotle aioli on a hand-pressed flour tortilla.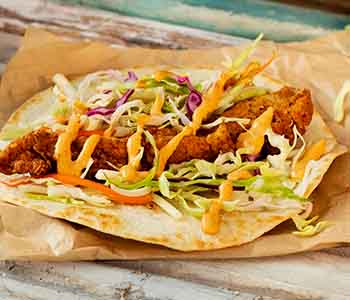 LA Street Taco
Korean BBQ-style steak, Jack cheese, sauteed onions, lime cabbage-carrot slaw, pickled red onions, queso fresco and chopped cilantro on a hand-pressed flour tortilla.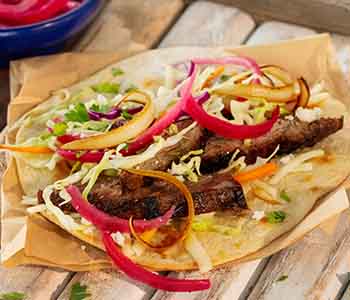 Crispy Avocado Taco
Hand-battered crispy avocado slices, a mix of roasted corn, sauteed onions, poblano & bell peppers, chipotle aioli, pickled red onions, lime cabbage-carrot slaw and cilantro on a white corn tortilla.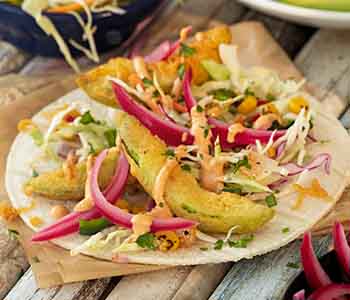 *Limited time only. Prices and participation may vary. Some restrictions may apply.