To see if your favorite OTB is participating in this event, click here to search for a location.
Shake it up for Tableside Shakers
Isn't it time to shake things up? Because we're shaking it up tableside with three new cocktails. Choose from the Shaker Margarita, Strawberry Mojito, or Chili Mango 'Rita. Each shaker serves up generous pours to go with your abundant border style food. Try one, or two… or all three of our Tableside Shakers today!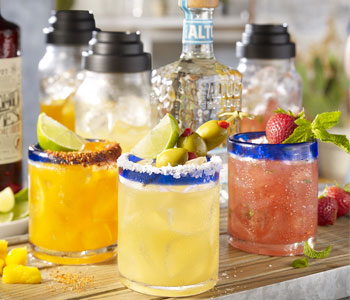 Shaker Margarita
Not your typical margarita. The perfect mix of salt, lime, Altos Tequila, triple sec, and a splash of olive juice. We'll shake it at your table and serve it with olives and a fresh lime wedge.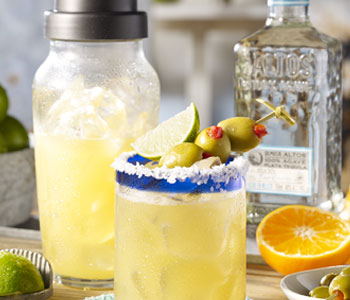 Strawberry Mojito
A truly refreshing experience. Lightly carbonated, this drink mixes sweet strawberry, tart lime, fresh mint, Barcardí Superior Rum, and club soda. We'll shake it tableside and put a strawberry on the rim.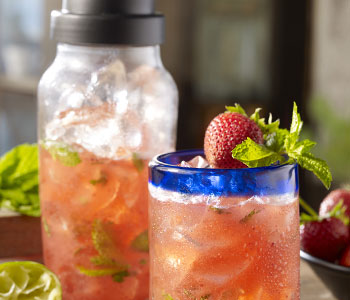 Chili Mango 'Rita
A classic 'rita made with Altos Tequila, mango lime aquas frescas, triple sec, and Ancho Reyes Chili Liqueur. Watch us shake it at your table and top the glass off with Tajín and a fresh lime wedge.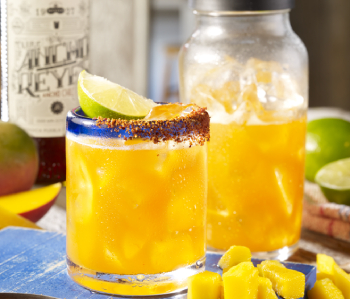 *Prices and participation may vary. Available for a limited time only. Must be 21+ to consume alcohol. Valid ID required. Alcohol is available for Dine-in only. Please drink responsibly.