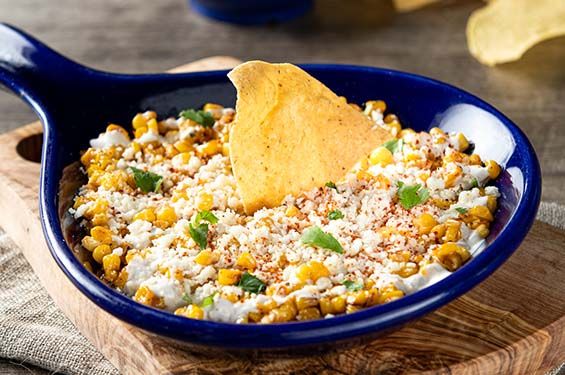 New Limited Time Features!
MEXICAN STREET CORN
Creamy toasted corn mixed with chiles, spices and a hint of lime. Topped with lime crema, queso fresco and cilantro.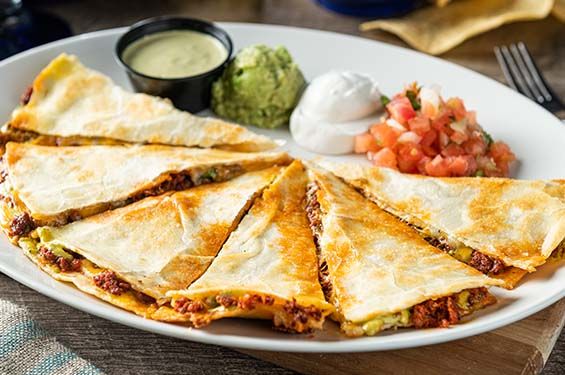 Border-Style Street Food
SPICY CHORIZO QUESADILLAS
Chorizo with mixed cheese and spicy avocado ranch. Served with fresh guacamole, sour cream, pico de gallo and side of spicy avocado ranch.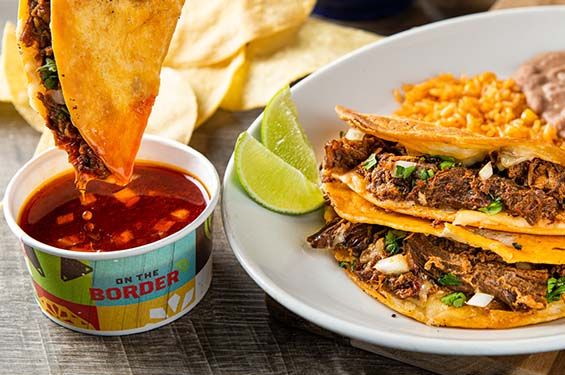 New Addition!
BIRRIA QUESA TACOS
Beef barbacoa, Mexican cheese, diced onion and cilantro in crispy flour tortillas, served with hot consommé for dipping.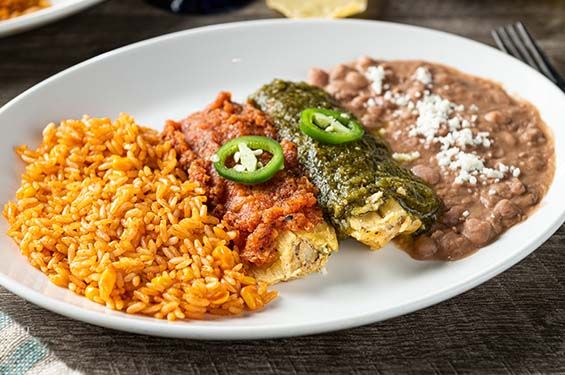 CREATE YOUR OWN COMBO
CHICKEN TOMATILLO TAMALES
Build the perfect entrée with our NEWEST combo option. Chicken tomatillo Tamales topped with your choice of salsa verde, sour cream sauce or roasted red chile-tomatillo salsa. Mix and match tamales or choose any other Combo options.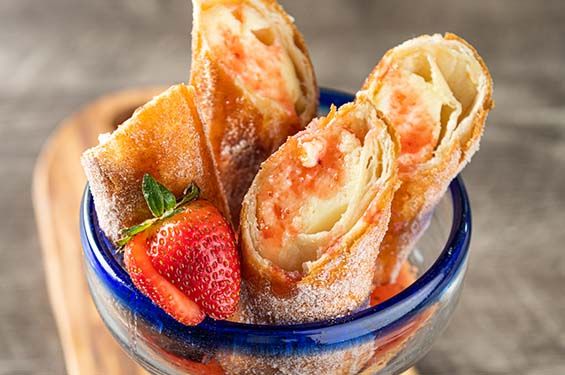 New Dessert
STRAWBERRY CHEESECAKE CHIMIS
Golden fried chimichangas filled with strawberry cheesecake.