To see if your favorite OTB is participating in this event, click here to search for a location.
A THREE-COURSE FEAST FOR $9.99
Every day, we hand-marinate our all-white-meat chicken and prep our mesquite grill to make sizzling fajitas. We carefully stir green chiles, onions, cilantro and a kick of jalepeño into melted cheese to make our Signature Queso. And we shake powdered sugar and cinnamon onto warm and crispy sopapillas.
Now, for a limited time, you can get chicken fajitas, queso and sopapillas for just $9.99. That's a lot of food for just a little dinero.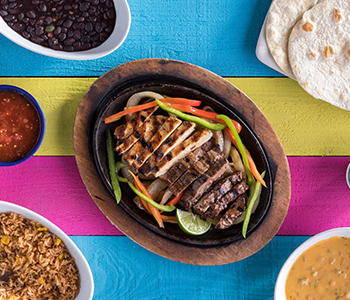 Limited time only. Prices and participation may vary.